Journey to the West – Part 1 : From Christchurch to Hokitika.
We have gone down South, to the west coast of South New Zealand.
We took a flight to Christchurch and drove across the south island to its other side to Hokitika.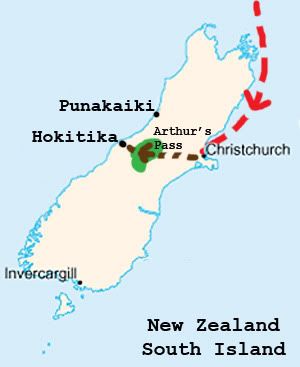 It was a 3.5 hours drive across the island and it was totally worth the effort because we cut right through the mountains at Arthur's Pass.
The entire way looked like this –
It was spectacular. Snow peaked mountains surrounded us as we made our way to our destination.
It was freaking cold, but we still couldn't resist stopping by the road to get a picture together.
hokitika
Related Posts (YARPP)