5 days down South – Part 5 : Salmon Galore.
Enroute to Queenstown, we saw a sign that directed to a salmon farm and so we made a detour of 12km to see it.
It was such a beautiful place!
There were 1000+ of salmon fish in the farm and we had heaps of fun feeding them!
The best part was not feeding them, but them being fed to us! We had the freshest salmon sashimi ever!
The sashimi was so fresh, there was actually a crunch when we bit into them. Two large plates of sashimi + a bottle of sauvignon blanc = a fantastic lunch. =)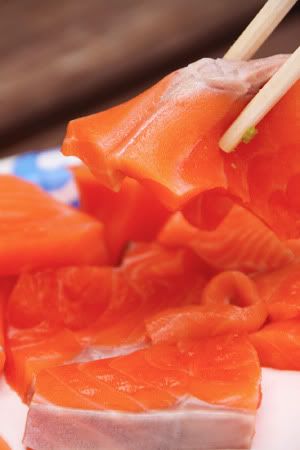 It was a big treat for my parents. Having such a nice lunch in such a beautiful environment was really special!
Related Posts (YARPP)